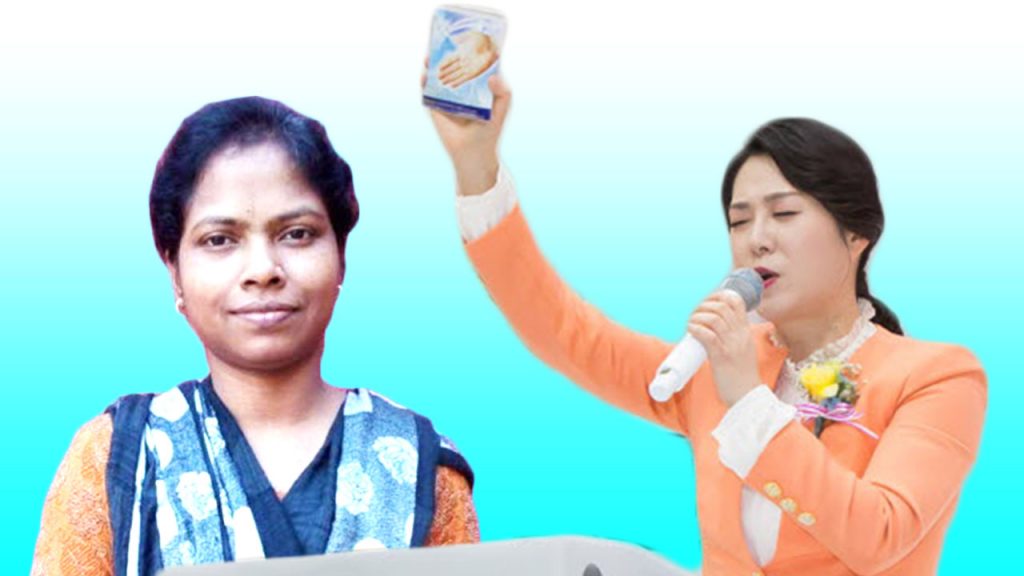 I got healed of hypothyroidism so that I am so full of grace
From around one day in 2016, my neck was swollen. I felt tired even while doing chores. In May of that year, I went to the hospital for a checkup. After check-up, I found out that there was a problem with my thyroid. But due to this, I continued taking medicine, but it didn't work at all. I was so tired that I couldn't even do the housework and cook.
In January 2017, I found a "GCNTV HINDI" channel on YouTube and Pastor Jaerock Lee's 'Prayer for the sick'. When I first received a prayer, I felt that the prayer was very powerful.
Therefore, After that, from I started receiving the prayer for the sick every day, and I felt better in my body, I was able to do housework, and I felt that my body started get strengthened.
Next month, in February, I went to the hospital to get a checkup again. and I got surprised to see the results. Thyroid levels are normal. Hallelujah!
Earlier, the doctor said to me, "You have to take thyroid medication for the rest of your life until you breathe your last breath."
However, The power of God healed me. And I am healthy without taking medicine, and I am full of joy and hope of Heaven which the Lord has given to me. I give all thanks and glory to my living God the Father.